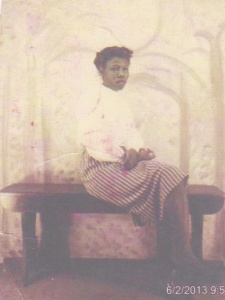 A quaint little family

in Florida one day packed up all that it had and drove to the Peach state of Georgia.

All Aboard!

  Our mom had four younguns to raise. And our dad was honorably discharged military. Once here, he had sought employment at the Atlantic Coastline Railroad.  Our lives seemed to be on the right track.
Why did we move?  Who knows.  We had just about everything we needed before the move.  …Maybe mom had a desire to be around her family in Savannah where her mom and one of her five sisters were living.  Here she would have more support from extended family in help caring for us.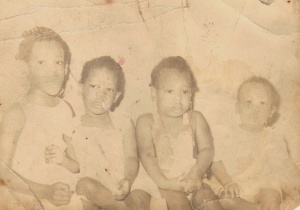 So, There we were, our parents and us children. We were your typical family in a new city not knowing what uncertainties and hardships awaited us there. 
Georgia was definitely on our minds. 
–And so was God.  Mom was very spiritual.  So, it didn't take long for her to find a church and to place us in bible class.  Every Sunday we were there.  No exceptions.  Church and school were all we would know for most of our young lives. And through the years, together, we created many unforgettable family moments. Moments that would be forever frozen in time.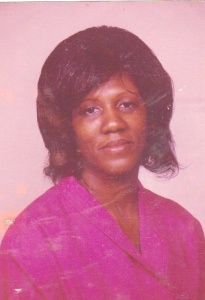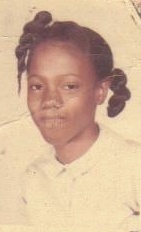 Especially during the holidays.  Mom always made us feel extra special and loved on those days.  She did it with her cooking.  Cakes, pies, fish, chicken, stews, meatloaf, squirrels, lobsters, bread pudding, and deer meat were just some of the delicious  meals on the menu.  Fruits, cookies and nuts were always tempting us in bowls on dining and living room  tables. We kids often had smiles on our faces as delicious aromas waft though the entire house.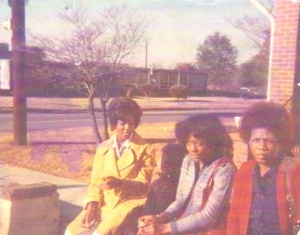 "Eat those vegetables!", she would always demand.  Somehow, we could never escape them no matter how many tears we had spilled.  But, it was ok.  The cookies were always the light at the other end of the last spoonful of spinach.  Indeed, she was the "Holiday Houdini" in our lives.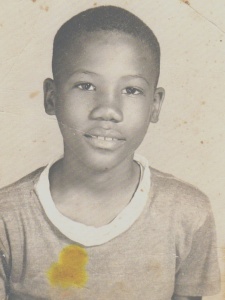 Then, I recalled how she would buy us whatever clothing that we needed. They were never that expensive.  But, who would ever know?  She knew how to spend and save wisely. She had a
gift for thrift

.  A little bit often went a long way.
It was truly amazing how she always had managed eventually to pay off all of her debts in a slow but consistent manner with so many mouths to feed. Five dollars here; ten there. Her bills always got paid. She prided herself on that.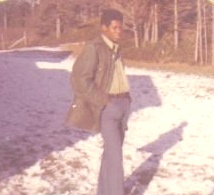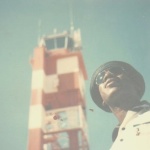 And she kept a
clean house

to boot. Floors, walls, windows, and yards were always maintained.

The little wooden and aluminum washboard

to scrub clothes was a regular staple in our house. Seemed I always remembered her tirelessly working on one thing or another around the house. Sewing up a ripped shirt or ironing a bunch of sheets. Daily she did this as she listened to gospels on the radio

. Often I would catch her shedding tears in private.

Oh, how she loved to work around the house. Her work would remain neverending.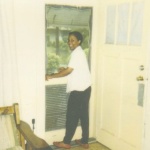 Then at some point in our lives, we began experiencing more changes, uncertainties and hardships. 
Life just seemed to become more of a struggle.

  Eventhough she hardly complained, her health slowly began to decline.  The doctor's  visits came more frequently.  And on her bedside table set too many  bottles of medicines which became more and more difficult to pronounce.  Sadly, we watched  how she just didn't move around the house as she normally would.  On top of that, the old house was starting to need extra repairs. We had always hoped for the best.
Nevertheless, as a family, we all  pitched in to maintain some semblance of normalcy.  –Now that didn't mean that all of our "special moments" had come to a screeching halt.  They just didn't come as often.  The

holidays

continued to be 

extra special

even if they were many times mostly now

in our memories

.

  We would never forget.  How could we?  Our mother put us first in everything she did.  We were truly blessed.
In looking back, the closeness that we all shared as a family–good and bad was priceless. Together we did it all.  Our lives truly had meaning 
(and the washboard of course).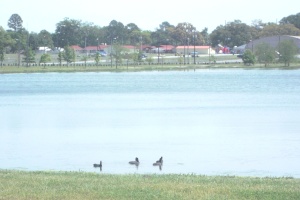 Isn't it funny how many of us would sometimes imagine that all of those golden moments which we shared would never end?  Now all that remain are 
our precious memories and private tears.  We will always be forever family.